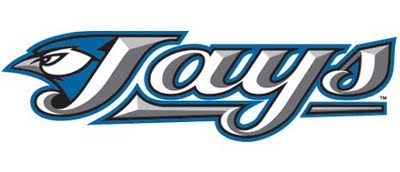 The Blue Jays threw-away the game (actually Aaron Hill threw away the game) in the bottom of the 9th tonight. But then they stretched the Yankees to 14 innings. Then Gregg Zaun got a solo home run to give them a chance to redeem themselves.
Quote of the night:

Pandemonium67 on Sons of Sam Horn: "I'm sure these cocksucking bluejays understand this weekend is their last chance to reduce the lead-piping Santa's bringing them for xmas."
A lot of Yankee fans have gone home. That would never happen at Fenway.
The Yankees lose! THAAAAAAAAA YANKEES LOSE!
Wow. What a game. I hope they are all hurting. Thank Luis Vizcaino for giving-up the game-winning home run to Gregg Zaun.
Aaron Hill, did you try to throw this game? You failed, jackass. You get a lump of coal this Christmas.